Welcome to our on-campus students in the Duke University School of Medicine
On 3 January 2017, the first medical students at the Duke University School of Medicine (Durham, North Carolina USA)will start a four-week course that covers cellular neurobiology, systems neurophysiology, clinical neuroanatomy, and cognitive neuroscience.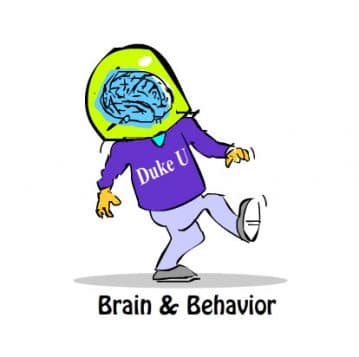 The name of the course is "Brain and Behavior" and is part of the required preclinical science curriculum for medical students at Duke. Professor White is the instructor in this course. They will work through all of Medical Neuroscience, with some additional content on cognition and biological psychiatry, before their final exam on January 30th.
We (the Medical Neuroscience Learning Community) would like to welcome those students to the Course Medical Neuroscience and to the supportive website Learn Medical Neuroscience. Moreover, we hope to meet the on-campus students on the Medical Neuroscience discussion forums with questions and reactions to posts of other students. Especially we would like to see their images of their learning experience and the images they produce of neurobiological structures posted with #GetNeuro on Instagram appear on the image carousel on the page Learning Community.
Blended learning
Continue reading "Welcome Duke University medical students to Medical Neuroscience"